The Lena Jones series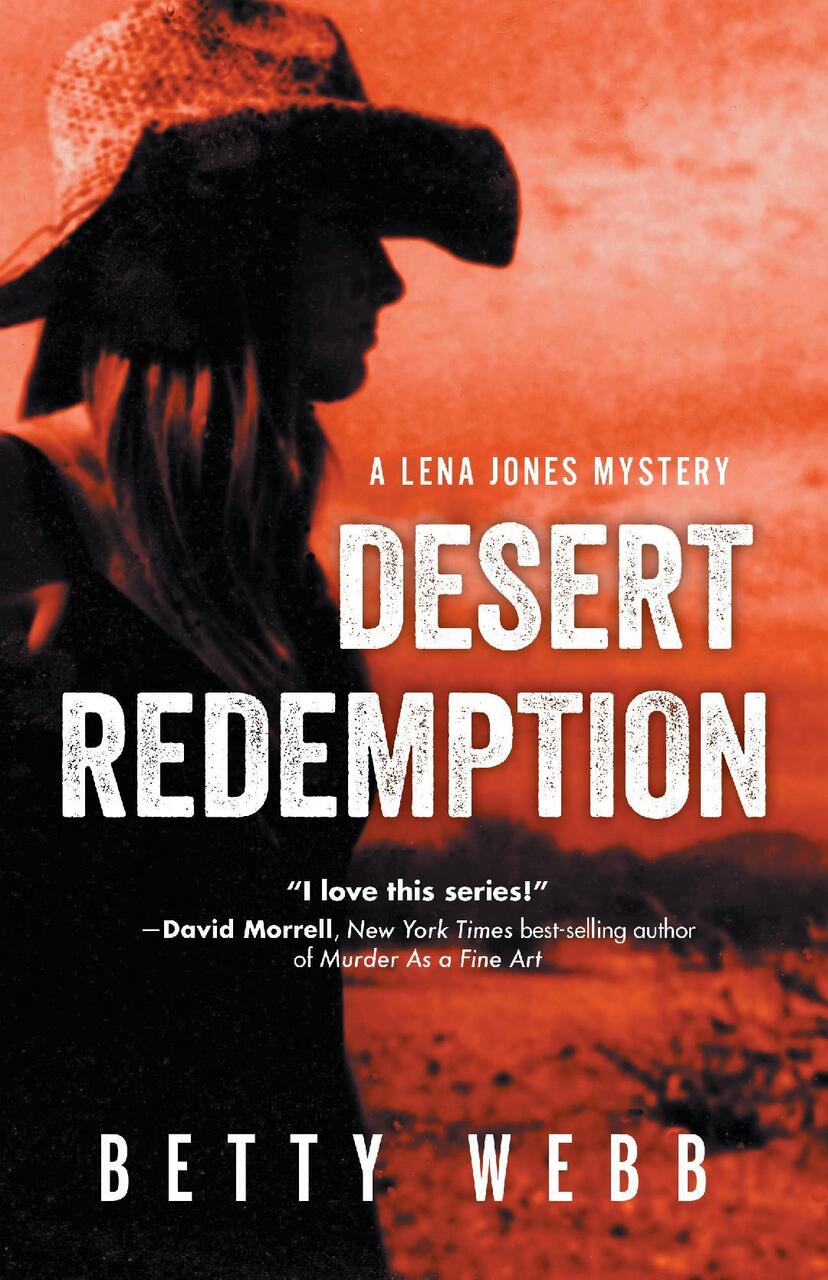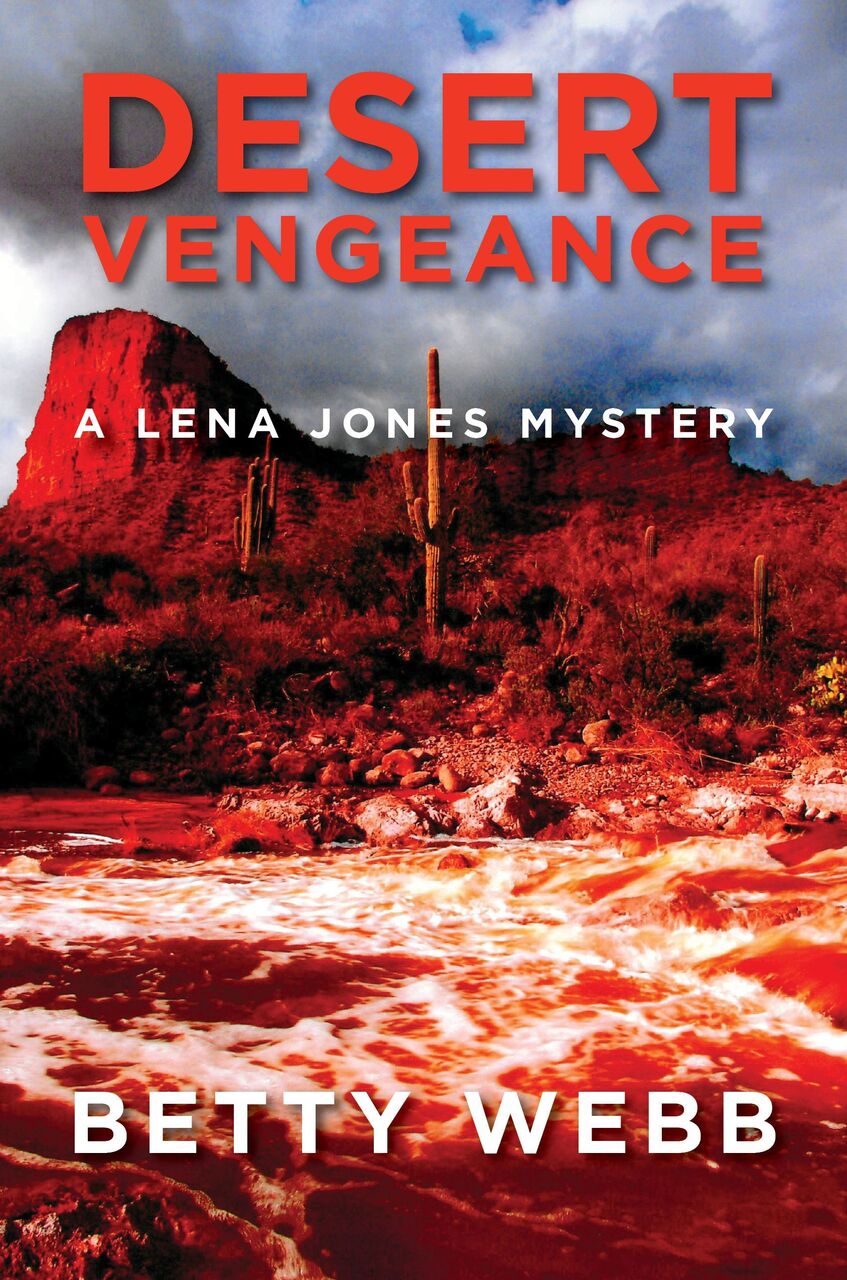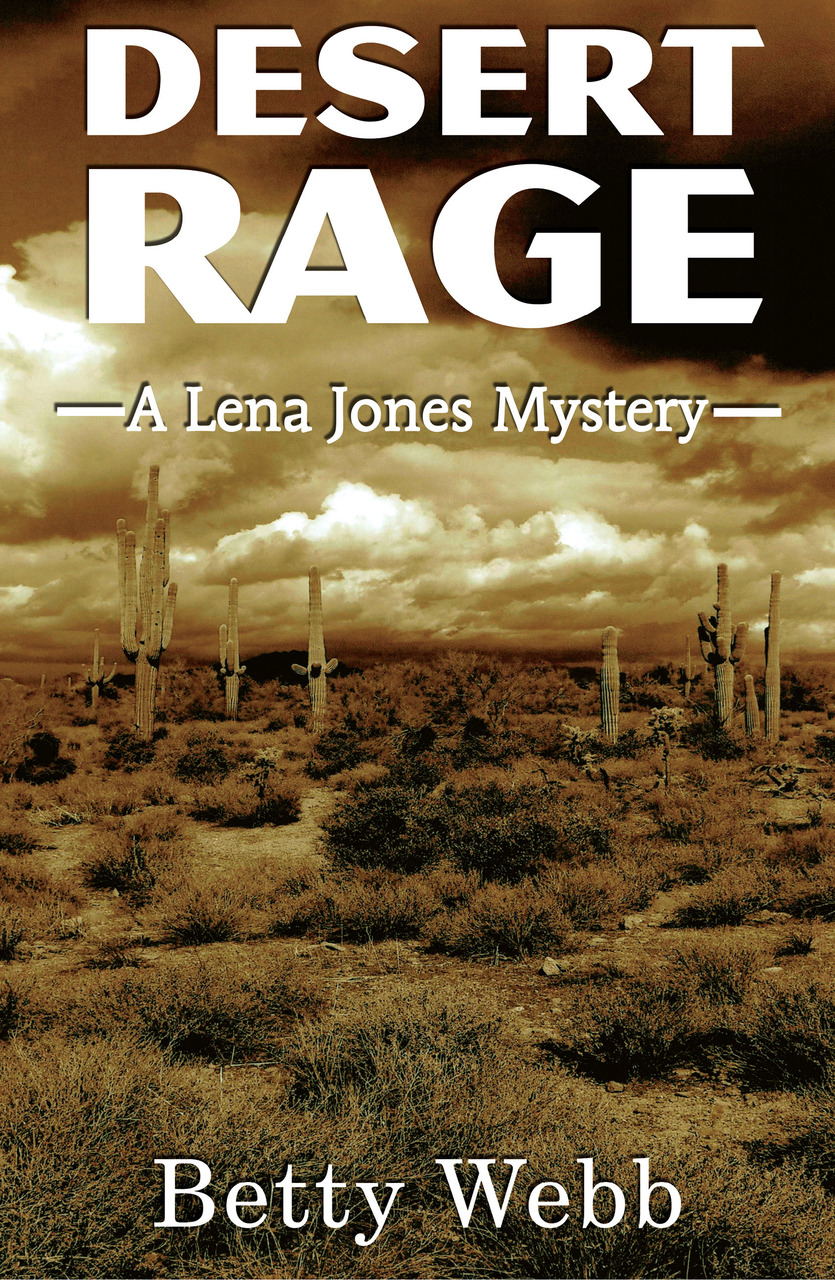 In DESERT RAGE, Lena Jones is hired by a powerful politician with a big secret. The politician's biological daughter has just confessed to helping plan the murder of an entire family. In uncovering the real killed, Lena discovers that the politician has an even bigger secret, one that is certain to sabotage her run for the U.S. Senate.
NYT best-selling author David Morrell writes of DESERT WIND: "I've been a fan of Betty Webb's DESERT mysteries from the start. With some series, the quality ebbs over time, but Webb's latest, DESERT WIND, shows increasing strength. Again Webb uses her expert journalistic skills to explore a shocking topic that private investigator Lena Jones uncovers with masterly resolve. My jaw dropped as I realized the scope and significance of the mystery. Add awesome descriptions of the Southwestern landscape along with powerful emotions, and you have a must-read."
In DESERT LOST, PI Lena Jones investigates the murder of a woman dressed in prairie garb, and discovers that polygamy has arrived in the modern city of Scottsdale, Arizona. BOOKLIST STARRED REVIEW: "A complex, exciting entry in a first-class series." LIBRARY JOURNAL PICKED DESERT LOST ONE OF THE BEST FIVE MYSTERIES OF 2009, SAYING, "Webb's writing is superb, and her portrayal of the Scottsdale, AZ, area is compelling. Webb lays out the detail of polygamy and cult life in this fast-paced sixth series entry that will appeal to readers who enjoy gritty Southwestern mysteries. No one writes quite like she does." MYSTERY SCENE MAGAZINE: "Brilliant."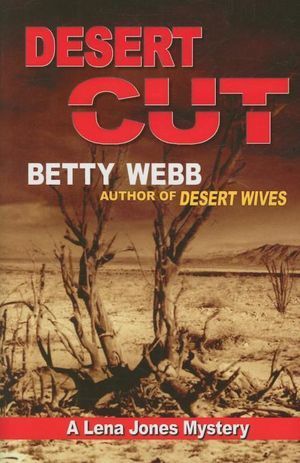 In DESERT CUT, PI Lena Jones must battle against a cruel and ancient practice when young girls start disappearing from a small Arizona town. BOOKLIST gave it a starred review, saying, "A first-rate plot that mixes the history of Geronimo's war with contemporary immigration issues and contrasts the harsh conditions of border life with Hollywood glitz."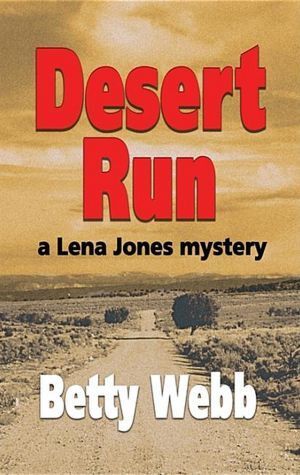 In DESERT RUN, Lena Jones discovers an elderly German beaten to death near a film set in a nearby park. She learns that the dead man was one of the 28 POWs who escaped from a Phoenix, Arizona, prisoner of war camp in 1944 -- and may be connected to a long-ago murder. Based on a true story. PUBLISHERS WEEKLY said, "Webb combines evocative description of place with fine historical research in a plot packed with twists."
In DESERT SHADOWS, Lena Jones learns that small publishing houses can hide big secrets. [UBLISHERS WEEKLY said, "Loyalty, compassion, and a sharp sense of humor help Arizona PI Lena Jones survive as she continues to struggle with her troubled past in Webb's third socially conscious, thought-provoking mystery."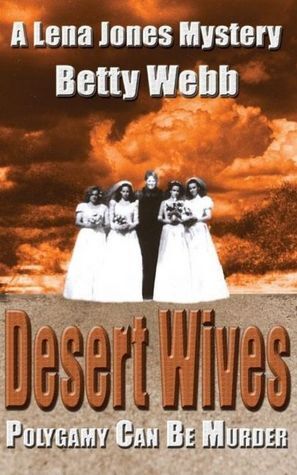 In DESERT WIVES, Arizona polygamy cults are the focus of a ground-breaking mystery novel that sheds light on self-described religious prophets such as Warren Jeffs. A compelling read, the book's details about the ritual sexual abuse of little girls eventually led to Jeffs' arrest and imprisonment. THE NEW YORK TIMIES SAID, "If Betty Webb had gone undercover and written DESERT WIVES as a piece of investigative journalism, she'd probably be up for a Pulitzer. The factual details -- supported by research cited in an afterward -- are eye-popping." PUBLISHERS WEEKLY SAID, "This book could do for polygamy what 'Uncle Tom's Cabin' did for slavery." It did.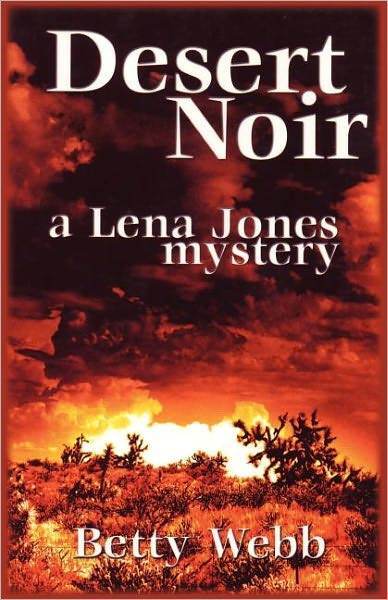 In DESERT NOIR, the first Lena Jones mystery, the private detective battles inner demons while trying to find out who murdered her best friend, art gallery owner Clarice Kobe. PUBLISHERS WEEKLY said, "Highly accomplished debut of what promises to be an exciting new series. A fully realized picture of Arizona, from barrios to mountaintop mansions, with the rich backdrop of Indian legend and a desert facing erosion by urban sprawl."